How Often Should I Change My Oil?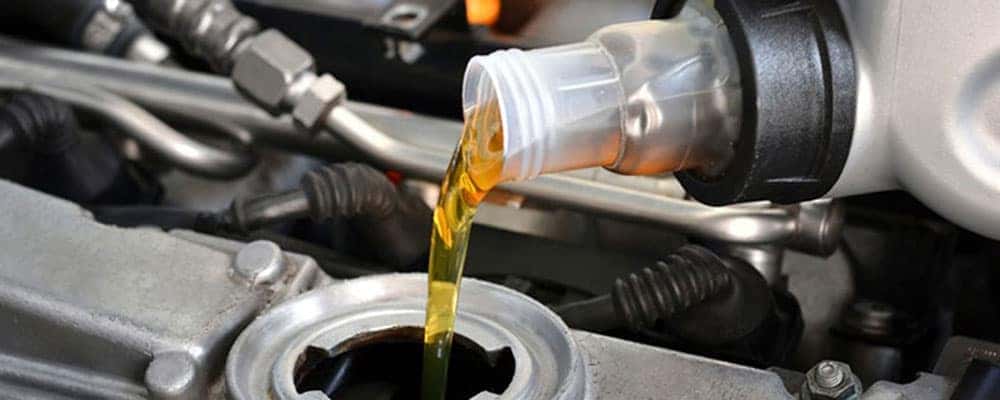 Oil is the fluid that helps lubricate your piston housing to ensure your vehicle is running smoothly, efficiently, and without overheating. Failure to get your oil changed on time can lead to decreased performance, engine damage, and even a totaled engine. But how often should you can an oil change? Find out here with the Nissan service team at Tanner Nissan, serving drivers around Bemidji at our dealership in Brainerd. In order to stay on top of your oil change schedule, it's also important to know how to check your oil.
How Often to Get an Oil Change with Conventional Oil
The rule of thumb used to be to get an oil change every 3 months or 3,000 miles, whichever comes first. However, developments in engineering and research have led those numbers to be revised, with most service centers now recommending an oil change every 5 months or 5,000 miles. However, the interval between oil changes can also depend on your specific make, model, and year, so make sure to check your owner's manual for details on your specific vehicle.
How Often to Change Synthetic Oil
Synthetic motor oil has been engineered to have fewer impurities than conventional motor oil, which makes it easier on your engine. While it is more expensive up front, synthetic oil can help save you money on engine maintenance while also allowing you to go longer between oil changes–usually around7,500 miles.
How Often to Change Oil Filter
It is usually recommended to have your oil filter switched out with a new one at least once a year. Generally, this means getting it changed every other time you go in for an oil change.
Schedule an Oil Change Near Nisswa at Tanner Nissan Today!
Keep your Nissan truck, car, or SUV running in optimal condition near Aitkin by scheduling an oil change today at Tanner Nissan. Get the best deals available by checking out our current list of oil change coupons and other service coupons. Our dealership is located at 620 W. Washington Street in Brainerd, MN, and you can contact us with any questions about securing a bad credit car loan and more at (218) 203-5369 during our service hours:
Monday – Friday, 7:30 a.m. – 5:30 p.m.
Saturday, 8:00 a.m. – 1:00 p.m.
Want to learn more about Nissan vehicles? Learn about Nissan Intelligent Key programming with our team at Tanner Nissan! From how-to's like you just read, to to-do's like the best restaurants in Brainerd, we're always here to help you learn more.