How to Program Nissan Intelligent Key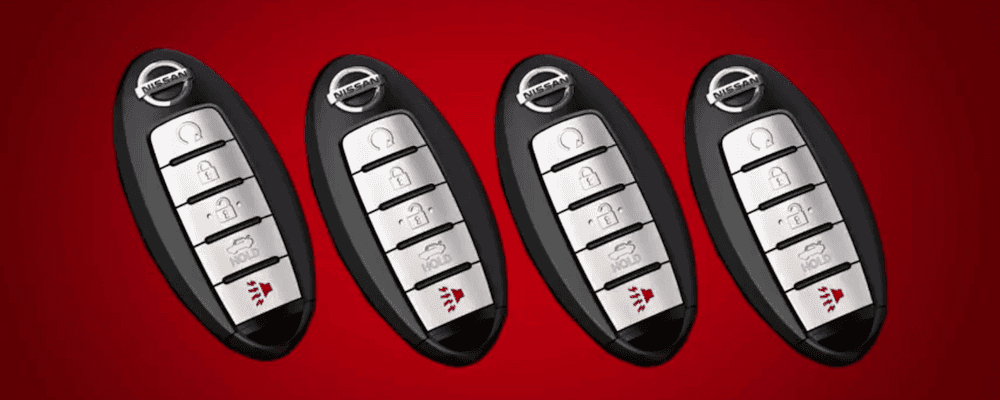 Nissan models are full of advanced tech and convenience features, from the infotainment system right down to your key fob! The Nissan Intelligent Key programming can help you unlock and access your new Nissan vehicle with a simple push of a button. It can also help you start your engine or open your trunk without a key, getting you on the streets of Nisswa quickly and easily!
Our Tanner Nissan service team will help you learn more about how to program Nissan Intelligent Key, as well as Nissan Intelligent Key functions below.
Nissan Intelligent Key Programming Instructions
The first step to Nissan Intelligent Key programming to get in the car with the Key, then lock the doors.
Insert the key into the ignition, but don't start the car, then remove the key. Do this about six times, although it can take up to 10 times. When you care accepts the Key, the hazard lights will flash twice.
Now you're in program mode. Put the key back in the ignition and turn the key to activate. The electrics should turn on but you don't start the car.
Immediately press any button on the Nissan Intelligent Key. This needs to be done quickly to be effective.
Next, you'll want to test out the Key. Stand a distance away from your Nissan and click the buttons on the Key. If the lights flash or the horn beeps once, the Nissan Intelligent Key has been successfully programmed.
You'll also want to test it in close proximity. Walk up to your Nissan and open the door. You should be able to do this without having to press any buttons.
Curious about the Nissan Intelligent Key?
Do you need more information about Nissan Intelligent Key? Don't hesitate to contact us today! We'll be more than happy to help you learn more about the features and functions of your Nissan Intelligent Key and so much more.
Our team at Tanner Nissan is always happy to help you better understand everything your new Nissan car, crossover, or SUV has to offer! Whether that means helping you with your Nissan Intelligent Mobility, your Nissan Intelligent Key, or help with routine maintenance, our team is happy to help you with our service tips. We'd even be glad to help you learn more about the best restaurants in Brainerd, learn more about NissanConnect, and discover the Nissan Murano trim levels! From Nissan Intelligent Key to how to sanitize your car, we're here to help.
Latest on Nissan Models in Brainerd
If you're a driver in Nisswa looking for a powerful, rugged truck, the vehicle to do it in is the 2022 Nissan Frontier. This is a midsize truck who knows the name of the game is towing and payload, but it's also got quite a stylish streak to it too. The Nissan Frontier comes…

If you're a Nisswa driver looking for an SUV that's got your number, you should definitely consider the 2022 Nissan Pathfinder. It's got a wide suite of amenities that are available to every driver, but it's also a rugged vehicle that's built for weekend adventures in Aitkin or wherever you're headed. The 2022 Nissan…

The Nissan Sentra became all-new in 2020, and for model year 2021, it's improved even more for Nisswa drivers. What makes this Nissan model such a smash hit with local drivers? For one, it's the Nissan Sentra interior, a spacious and well appointed cabin that's ready for you to discover for yourself. We've got…