Nissan's design boss talks about the Nissan GT-R's future
When you look at most vehicles in the new Nissan lineup, you cannot deny their sporty design, and some of the vehicles do have strong engines that make commuting between the Baxter and Pequot Lakes area's we serve more enjoyable.
However, none of them come close to touching the elusive Nissan GT-R. In fact, most in the world cannot.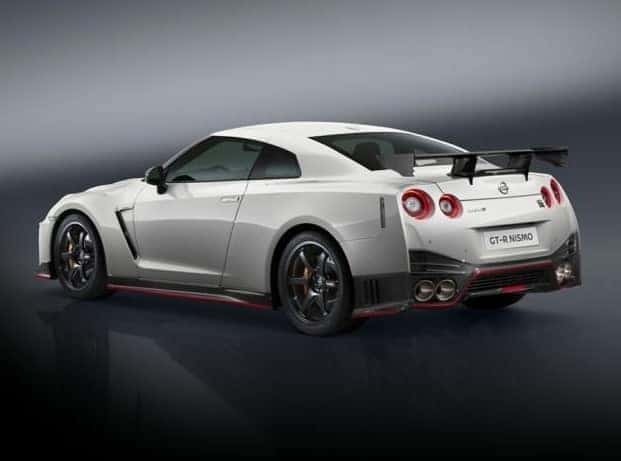 Get to know the beast
The Nissan GT-R is a supercar with crazy amounts of performance. The standard engine is a 3.8L V6 with 565 horsepower & 467 lb-ft torque. Get the NISMO® trim and the 3.8L high-capacity V6 engine gets hand-crafted by a master technician. It'll churn out 600 horsepower, 481 lb-ft torque, and a 0-60 time of 2.9 seconds, making it one of the top 10 fastest cars in the world.
The GT-R has been in its current generation for a while, and in a few years Nissan hopes to bring a redesigned version to the market. We expect even better performance and an updated-but-still-bold look that maybe isn't everyone's cup of tea, but does help the vehicle go faster, which is what truly matters. In fact, Nissan's design boss Alfonso even likened the GT-R to a "brick", but hopes it'll be the world's fastest brick. There might even be an electric model, too!
Can I just walk in and buy one?
Now that we've gotten you all excited for current and future GT-R models, you're probably eager to know if you can buy or lease one to take around Little Falls, Breezy Point, and up to a track. Unfortunately, at our Brainerd location we don't carry Nissan GT-R models and with their starting price just under six figures and all the way up to around $175K on the NISMO trim, few Nissan dealers in the nation do.
That said, if you have the budget for one of these performance vehicles, and are eager to take one home, let us know and we'll find one for you!
Other options
Don't see yourself owning a GT-R in this lifetime, but still want a bit of performance? Come check out the Nissan Maxima, which has a V6 engine with 300 horsepower. There's also the full-size Nissan Armada SUV. It has a 5.6L V8 engine with 390 Best-In-Class horsepower and the ability to tow up to 8,500 pounds!