Restaurants in Brainerd, MN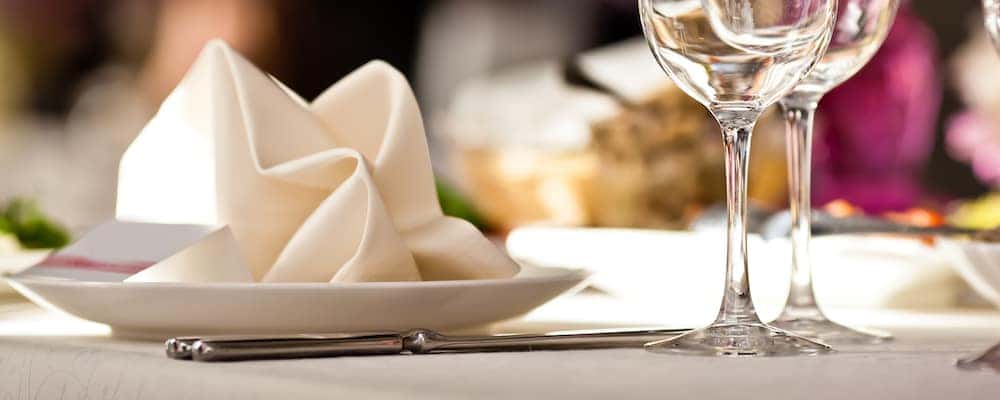 From upscale spots with local Minnesota ingredients, to fab retro joints, there's a great variety of fun restaurants in Brainerd, MN. Whether you're shopping for a new Nissan or coming in from Bemidji to get your car serviced at Tanner Nissan, take time to relax at one of the great places to eat in Brainerd before the drive back to Aitkin.
The Classic Grill at Madden's
Perfect for a special occasion dinner or after a day of golfing at The Madden's Resort, The Classic Grill is one of the most beautiful restaurants in Minnesota. The menu is locally-focused and chef-driven, with unique variations like a hazelnut-crusted pan-fried walleye. The craft cocktail menu utilizes boutique Minnesota-made spirits. Whatever the occasion, it will be special when a meal at The Classic Grill is part of it.
The Barn Diner
Love loose-meat sandwiches? Then head to The Barn, which has been serving the original Maid-Rite loose-meat since it opened as a franchise of the Iowa chain in 1945. Or opt for one of their home-cooked meals like baked chicken with mashed potatoes and gravy. Get there early so you don't miss out on the homemade pie, which sells out quickly. Rhubarb custard pie in the spring is a big favorite at this counter-service classic.
Ernie's on Gull Lake
A Brainerd tradition, Ernie's on Gull Lake started as a resort opened by Finnish immigrants over 100 years ago. Today, the little resort has evolved through multiple ownerships and identities into a cozy, family-friendly classic restaurant that maintains the vintage feel of the original. The menu ranges from steakhouse classics to innovative turns like sunfish sliders and smoked duck nachos.
Boomer Pizza
If you're looking for the best pizza in Brainerd, head to Boomer Pizza for the wood-fired pies and wings. The focus is on hand-made pizza, made with fresh ingredients on a perfectly-crafted crust that took years to master. The atmosphere's laid-back and comfortable for everyone. The pizzas range from traditional favorite combinations to Boomer originals like The Oathbreaker – ranch, basil, mozzarella, chicken, and house-cured bacon. At lunchtime an 8-inch specialty pizza and a pop for less than $10 is one of the best deals in town.
Check Out the Deals at Tanner Nissan!
Speaking of deals, we have lots of great offers and specials for drivers in Nisswa and all over Minnesota at Tanner Nissan. Visit our dealership, and we'll help you find the right Nissan for you. Learn more about Nissan Murano trim levels, or contact us for more tips today!